GET FIRST 5 MINUTES FREE FOR
EVERY CALL
GET ANSWERS TO YOUR QUESTIONS TODAY!
BOOK A PRIVATE READING SESSION WITH IRISH GEORGE
PSYCHIC MEDIUM CLAIRVOYANT AND HEALER.
Psychic Medium Irish George is a gifted internationally recognized, with a natural ability to contact the spirit world and bring messages from those in the spirit world.
A Psychic Medium channels messages from spirits to the person requiring a reading. Questions can be about love, career, job, finance, and any other general questions.
We Guarantee a 100% satisfaction after the reading. We guarantee that there will be a significant improvement in your life and relationships after the reading.
CHOOSE THE PERFECT PLAN FOR YOU
BASIC READING OFFER
First 5 minutes free for every call
BEST VALUE OFFER
First 5 minutes free for every call
PREMIUM READING OFFER
First 5 minutes free for every call
I am Irish George. I was born in Ireland and have had a natural gift since childhood. I have over 30 years of experience in giving psychic readings and have regular clients from all over the world.
I am Clairvoyant, Clairaudient and hear spirit talking. I tune into people's voices and pass on detailed information from spirit. Very often I do not understand what the message is about as it is personal to you. I do private one to one readings or via mobile, Skype or emaiI do platform work, group and party psychic medium readings.
Irish George Psychic Interview on Manchester Radio
Find out more about me and my work on my "About Me" Page
Healing Herbs
Herbal remedies are not only helpful for all kinds of sicknesses and different organs, but also bring positive energy and healing vibrations into the house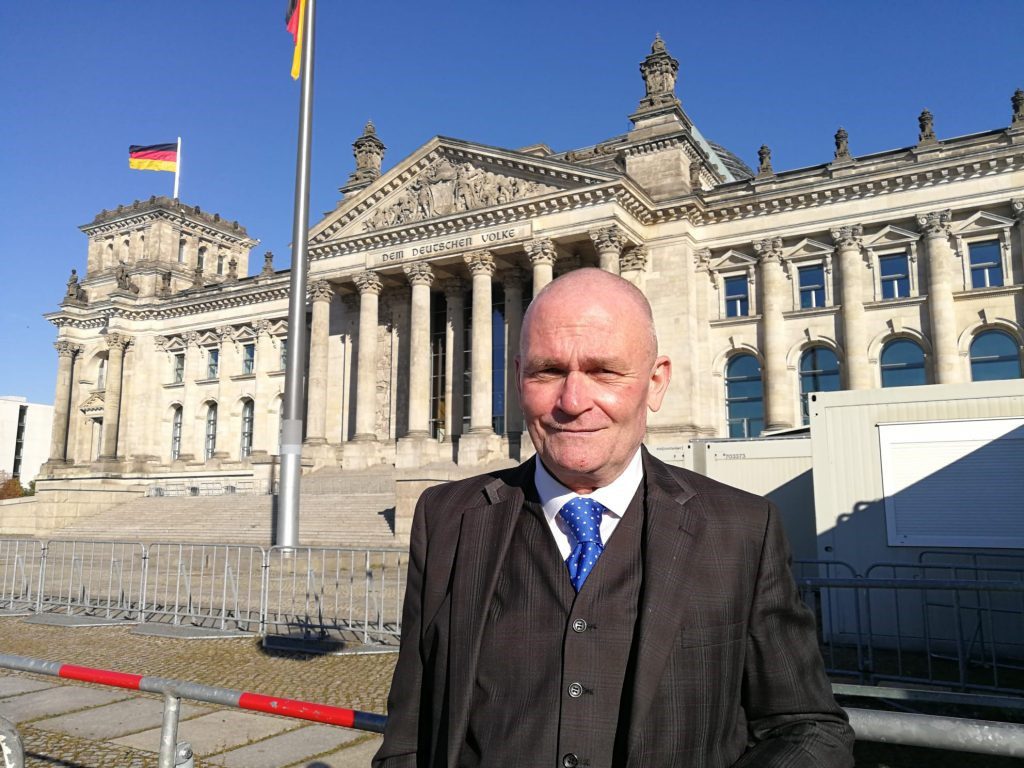 Superb. Best ever!
Having read the testimonials here I decided to have a reading with Irish George. He knew what I was phoning about before I even told him. It was just an unbelievable experience. He was funny, kind and considerate and I would recommend him to anyone. Thank you Irish George. You're a true angel 👼
Marie S
Beautiful gifted healer
Irish George is known worldwide for his amazingly accurate readings. But this talented man is also a gifted healer and able to help with any situation. I have spoken and received healing from George. It is truly amazing how the healing can transform your life or heal your wounds. Thank you George for all your help.
Lara
Lovely spiritual readings on George's website.
Have just been reading George's website about the way the spirit world works. It's extremely interesting and though I knew how some things work it was nice to actually read it. You should make this into a book George!
MB
My Earth Angel George !
Thanks so much Irish George for bringing me so much clarity about my life and with so much wisdom and kindness. You are my Earth Angel, who whispers the truth in my ear and knows how to help me when i stumble along my path in Life. You are truly a shining light that i treasure.
God bless you all your days and thanks so much again.
Carmel xxx
Carmel Murphy
Energy
I have just been watching Irish George on YouTube talking about negative energy. I was amazed at how much damage this could do not having dealt with it before. George realised what negative energy was blocking me and removed it by healing, it was amazing how he did it and my situation was completely reversed and things have moved forward. Many thanks for all this George 😇
Sally H
Direct line to Spirit !
Irish George is a God-send ! Having a direct line to Spirit, he can communicate with our loved ones and bring us messages of great reassurance, consolation and hope. He is a life line for me. God bless you always Irish George !
Carmel
Superb reading
I have been talking to Irish George recently and was blown away. He gets messages straight from loved ones in spirit and I have now been reunited with my family who passed some time ago. I was given validations and now know they are always looking after me and are with me always. I thank them as much as Irish George for seeing me through a difficult time knowing they are always there. Truly amazing. Thank you George 😇
Aisha M
Just wonderfu!
George is a very gifted psychic medium but he also does healings. I am totally blown away by the way he has handled a recent family rift. He has looked after me since last October and has always been there for me. Night or day he keeps me informed of the situation. It was not only a family fall out but something very personal and important for me too. I wouldn't go anywhere else and I am now very near to the closure he promised me. You're truly gifted and amazing George. Thank you and much love and blessings like you send to me.❤️
Abby s
Please do not hesitate to contact!!!
George is an amazing supportive, honest reader who delivers his readings with empathy and without judgement. George has assisted me during challenging times in my life and is always accurate with his advice !! George gets straight to issues you are asking about without asking lots of questions . Please contact him you will not be disappointed!!!
Olivia A
A wonderful soul
I highly recommend him because I feel he gets straight to your heart and tells you exactly what you need to hear. It's a pleasure to hear from him; George's readings are thorough, and he makes contact quickly. Honesty with a heart of gold! Compared to the other readings, his sense of clarity and conviction stands out. He is INCREDIBLY correct!
Rana Abubaker
A wonderful ending!
I have been having readings for some time due to healing for a family situation which now is healed. I can't begin to thank George enough for what he has done for me. You can tell people what he does but it's unbelievable. He once told me there's no situation he cannot sort out. Thank you George I will keep in touch as you are now a great friend. If anyone is on the fence about psychic mediums talk to George there is no one like him. ❤️❤️❤️
Anne M.
Irish George is always a good helper❤️
I absolutely love Irish George! He is so detailed and straight to the point. Excellent reading, he really sees the person of interest clearly. Very kind and straight forward. I will be back to discover more and see how things unfold.Recommended! ✨🔮✨
Grayson L
Very encouraging
Irish George helped keep me on track through a rough time in my life!!! He's amazing and gifted!!! He's always 100 correct for me!! He's awesome!
Leo B
He is great reader!
Irish George was easy to chat with, and quickly connected to the situation, providing guidance on how to approach things – He is amazing. He saw my situation clearly, gave very honest advice and I took it. It was uncertain for me, but once I followed through with his advice, things are happening as he told me they would. He is caring and honest. He tells the truth. Open your heart and follow what he has to say to you.
Ethan B
awesome thank you
Very clear and straight to the point as always! He provided me with a possible time frame, so only time will tell what happens in the connection!
Thomas V
He truly is wonderful!!
Irish George is amazing, he provides me with clarity and amazing insight on the situation at hand. Thank you for the advice and compassion, I'll definitely be in touch again soon. You are an angel 😇
Elizabeth W
fantastic and nuanced. brilliant
Thank you, Irish George. I really enjoyed the reading, and not just because you were able to provide positive answers. You confirmed my feelings regarding the situation I asked about.
Brandy B
Great readings. very insightful and systematic
Irish George was great! Gave me very detailed insight on many different parts of life! was accurate and spot on in reading. gave lots of insight and would definitely seek out again.
Susie Q
Nice reading and honest!. Gave details quickly.
I look forward to getting the insight and support I need from this trusted advisor who can look inside of me and guide me to a better understanding of my life. I need to understand what my options are that I can expect and Irish George always offers that!
Sophia G
Clear, in tune, on point
My reading with Irish George was wonderful. He has a great energy and is very strong in what he sees. He also tells you everything he sees or doesn't see so he answers all your questions even before you ask him! He is legit amazing. Thank you Irish George for everything.
Olivia L
Irish George seemed very attuned to my situation
Irish George is very kind. He has the ability to say things that need to be said kindly, without killing hope. I recommend him as an advisor and will act upon his recommendations.
Emma R
Wonderful energy, thank you
It is so comforting to hear the things that Irish George has to say. So far all has come to pass. I can only hope that today's conversation will work out for me as he has said. Many thanks for your help and kindness.
Ava W
Irish George is wonderful ❤️ grateful for his insight
Wow! He blew me away with everything he knows! He's truly gifted! I'll update for sure! Thank you!
Charlotte A
Always love Irish George's clarifications and readings. Thank you 🙏🏼
Irish George tapped into the energy so well. He was able to give me much insight and guidance. He also has such a warm delivery. Thank you again! 🙏
Lucas R
He is the best! His readings are accurate
Irish George is straight to the point, i love my readings with him, he answers your questions with honesty
Evelyn B
Irish George was very sweet and gave me a great reading! Thank you!:)
I recommend Irish George. He was very precise in my reading and gave me a lot of visibility towards my situation. I did not hear what I wanted or maybe partially but considering the circumstances I think the insight is very reasonable and has the purpose to protect me. I can't thank you enough for your help and honesty!
Levi E
Messenger from the Heavens
I cannot thank Irish George enough for bringing me messages of wisdom and great advice from my beloved parents in Heaven, without which i would be quite lost in so many ways. Irish George delivers me from darkness and depression and brings messages of hope and reassurance that my parents continue to help me on my journey in life. I am so thankful for the miracle of Irish George to bring me this link. May God bless you all your days.
Carmel xxx
Carmel Murphy
Earth Angel
I've been dealing with George for several months now. It has been a very complicated spiritual situation but we are finally nearly there. George has a true gift from God. He relays messages from spirit guides that are mind blowing. He has done healing within this situation all of which has worked. He also knows if I have been feeling bad as he calls me or sends a message. I cannot begin to praise George enough. I truly think he is an actual earth angel with what he has done for me. Don't look anywhere else talk to George about anything . Nothing is beyond him!
D.B. W.
Irish George is excellent as always
100% honest and amazing in the information he was able to provide. no sugar coating, just called it as he seen it which is what I needed. Thank you Irish George for another great reading full of so much information and clarity. I really appreciate all you have told me. 🙏
Tammy W
Thank you as always Irish George! Great reading, I'll be back. 🙏
Thank you so much for your help. You are amazing I love your light when you read you can tell you have a true gift from God may he always bless you for with the gift you are giving that blessing by helping others as the gift was made for thank you!
Stella B
Honest Thank you for the insights and advice😀
Irish George was incredibly descriptive and to the point, he gave me more information then I expected possible. He gave me hope that I didn't really have in certain areas of my life and let me know things that aren't really serving me that I needed to hear. Id highly recommend giving Irish George a chance ❤️
Erina A
Irish George is truly amazing, he answers questions perfectly clear.
Thank you so much Irish George for your beautiful reading I felt you connected 100% with my situation and you are spot on with everything thank you again Irish George I will be back and let you know how things go God bless ❤️❤️❤️
Rita L
Great reading, provided amazing insight and advice
I believe Irish George. The timeline was pushed back today but I expected that. One out of his 3 predictions came true in original time frame and I just wanted an update on the next two which as I said were expectedly pushed back.
Cynthia V
Very kind, compassionate and hopeful reading.
Thank u Irish George u have given me perspective and explained the questions that I never had any answers to and it has been haunting me up until now . I relieved and know that my life, love and future will only get better and I can place my fear aside. ❤️
Lille B
Thank you! Enjoyed my reading
I always go to Irish George when I need the truth! A whole year of 💯 being correct! He's the best!
Taylor D
Great reading!
This advisor has deep feelings and conveys his message to you with calmness yet intensely. He has helped me now and in the past. You should feel confident in his abilities and reading.Thank you Irish George you are the best.
Maco B
Great advisor I always go to Irish George
Irish George is always accurate and honest. I go to him when I need guidance and to hear the truth. Definitely helps me get through uncertainties in my life. Thank you so much!❤️❤️❤️❤️
Jennifer F
Always point on
Irish George is amazing. He saw my situation clearly, gave very honest advice and I took it. It was uncertain for me, but once I followed through with his advice, things are happening as he told me they would. He is caring and honest. He tells the truth. Open your heart and follow what he has to say to you.
Anna H
Irish George is wonderful ❤️ grateful for his insight
I recommend Irish George. He was very precise in my reading and gave me a lot of visibility towards my situation. I did not hear what I wanted or maybe partially but considering the circumstances I think the insight is very reasonable and has the purpose to protect me. I can't thank you enough for your help and honesty!
Karen M
Made me feel better…..
Irish George is always helpful and guides me through situations. Being patient is very hard though. Thank you Irish George for all your honesty and guidance! You've always been here for me and I appreciate you!! Please stay well ❤️❤️❤️❤️
Elizabeth L
Wonderful beautiful reading thank you sweetie!!!!!!
He is always The absolute best and provides the best clarity he is phenomenal give him a chance he won't disappoint.Very positive and in touch with the situation. I'll be back with updates
Sherry B
Answered really quickly, and very informative
Very good reading..he new exactly my thoughts and feelings and told me what exactly to do.Very detailed and straight forward! Amazing reading and helped me see clarity with this situation. Thank you, thank you, thank you!
Jackie C
Another spot on reading with Irish George! ❤️💫✨🥰
Always such a great and honest reading with Irish George. He keeps it real and tells you the truth. He's been guiding me for a long time and has been on point every time. Highly recommend.
Laura D
Clear message, just waiting to see if results turn out
Oi loved my reading and once again this adviser nail it ,His ability to see what's going to happen is incredible. Please if you r looking for answers 🙏 🙂 just go to this amazing, gifted gentleman, you won't be disappointed xx
Mary C
Insightful and picked up on energy well
Thank you for your reading. It provided clarity regarding my current situation and has given me some peace of mind. Was clear and delivered with empathy and sincerity. Very much appreciated 🙏❤️🙏
Valentina M
Had a great reading! Resonated with everything he said!
Thank you SO much!! This was a very positive reading!! I definitely enjoyed hearing what he had to say and just gave it to me as it was! He really packed a lot of info in there and gave me things to think about!! I highly recommend getting a reading from this man! He's awesome!
Lady E
Irish George! Your reading was more than I expected. 💙💜
He is quick to respond and thorough with his reading, which in this case, was positive – time will tell with all due respect to this gentleman. He is respectful and considerate. I believe he is genuine and doesn't "sugar coat" his responses. I feel he is definitely worth contacting.
Quinn B
Excellent reading and guidance
Loved how deep he goes into the reading and my situation 🙂 so much information, detailed and accurate – hope his predictions will come true! Thank you!
JMM
Wonderful reading and a good man..
Very honest and truthful. We all need that. A beautiful reading that gave me clarity, peace of mind, and confirmation with my own instincts and intuition. I will definitely recommend a reading from Irish George! Love & Light x
Nisha J
Wonderful experience
Thank you George for all the love and comfort you constantly give me. You are never too busy to talk to me, you feel when I am down and feel my energy all the time. I don't know how you do it but it's amazing. I hope to keep in touch even when my journey is over. Will it ever be though! George is a gift from God and you will not be disappointed with any reading. I've never met anyone like him. Thanks George!
Faith
Amazing
George truly has a gift straight from God and Spirit. He knows everything straight from spirit and gives you hope and healing for the future. I've never had readings before but I wouldn't go to anyone else no. Thank you so much George.
Tom LK
Superb reading!
I spoke to Irish George recently after reading the testimonials here. Everything that people say is right. George knows before you speak what you want to know. It blew me away! I've had readings in other websites but none like this. Just waiting for the outcome but he said it absolutely would, and knowing what he told me that he could not have jniwn, I believe him. Thanks George.
Holly
The best reader I've ever had. don't waste your money elsewhere come here to Irish George.
Irish George, is the best!! He is always so comforting and provides so much insight and direction. ❤️ Such an awesome reading, He was very thoughtful, on-point and honest!! Will definitely be consulting him again in the near future!!
Sandra V
Thank you for the beautiful reading, Irish George! I'm so grateful! ❤️✨🙏🏻
He was spot on and answered everything I wanted to know. He did a really good reading! Thank you for always being there and for your extremely helpful advice.
Kathryn B
Thanks Irish George… alway so clarifying and accurate 🙏🏻🙏🏻🙏🏻⭐️⭐️⭐️⭐️⭐️
His reading gave me hope and light. His past readings had come true and can't wait for this one to come to pass as well. Irish George always gives a reassuring reading from the spirit angels 😇 with much clarity, compassion and insight. ❤️
Yossie C
⭐️⭐️⭐️⭐️⭐️ this gentleman is incredibly gifted. Highly recommended.
Always consistent and completely connected to the situation. Excellent reading. thank you again so much I always appreciate and value your abilities and insight I always recommend you of course. Always so calm and helpful 💙 I need to talk to you again 💙
Bobby B
Great as usual. Gave me clarity. Also, so surprised at how much he can read through my life!!
Another lovely reading with Irish George. He's fantastic and has been a beam of hope for me many times. Thank you— I appreciate your prediction. Last one was correct so here we go! 🙏💕
Stephanie A
Excellent excellent advice!!! So right about everything
Wow! I'm blown away! What a great reading! I'm excited for the future!! He has always been amazing! 💯💯💯 Irish George is a very wise psychic. He gives me fast guidance and deep insights that no other psychics can, and work. The best and amazing 💕
Ana
He is so truly gifted. Sees your situation clearly and gives a great deal of insight ⭐️⭐️⭐️⭐️⭐️
I always come back to Irish George out of others and it's because he is very real and very real to my situations and tells me things that will happen in a way that is comforting! I'm hoping prediction comes to pass and in the mean time I will focus on myself and my own journey. I highly recommend Irish George who is there to provide details.
Paula B
This was amazing I appreciate your work so much ❤️ may god bless you
I felt comforted by Irish George's words, even though it was different than a part of me hoped for. I also felt a sense of reassurance hearing similar to what my instincts were already telling me. I appreciated the feedback and will gladly come back in the future. Thank you 🙂
Christina C
Compassionate and honest reading with Irish George . One of the best out of here
He's such a beautiful soul, kind with his words. Clear, factual and concise guidance which is a great help in this complete relationship. Many thanks. I highly recommend him! ❤️
Brighteye W
⭐️⭐️⭐️⭐️⭐️ – love him! You must have a reading!
Irish George was phenomenal!!! he gave all the details on my guy and negative things but also gave advise on what to do and what will happen it's going to be a rough road but he explains everything in a way that gives you hope.
Honest and insightful reading with Irish George
Straight to the point and accurate I'm grateful I came to him. He gave me the truth and I needed to hear it. Grateful to him.
Lauren G
Irish George is truly wonderful and he really hit the nail on the head.
Irish George has provided me with true insight into an area of my life that was full of doubt and insecurities. I was both surprised and excited when he spoke specifically about a possible future path my career and self-development. Irish George… you have gifted me clarity for the present and hope for the future that lays ahead. You were so tuned into my spiritual vibrations and my personal energy. Thank you for seeing me ⭐️⭐️⭐️
Sean L
I still highly recommend Irish George he us truly gifted ❤️❤️❤️
Irish George is incredibly awesome. I love his energy , it performs wonders. No words describes his reading. Each time I get a reading from him I feel 100% Reassured. 😘😘😃😊 5 stars🌟 ⭐ 💫 🌟 ⭐ 🌟
Laura B
Brilliant and accurate. Divine Master is positive and professional.
Fantastic reading and fast responses, great advice too. Words can't express how at ease I feel after having Divine Master connect to the greatest beings I've ever had the fortune of knowing. This man is amazing! Thank you for being truthful and understanding. You are a gift to me. I appreciate you.
Judy G
Beyond incredible. Highly recommend.
Very good psychic medium i recommend going to him i believe he gets to the point of what you need to hear. Always great readings, very detailed and connects fast. Compassionate but always truthful! Definitely worth the try. There was a level of certainty and conviction in him that I haven't received from other readers. I'm looking forward to seeing this all manifest. Has been UNBELIEVABLY accurate for many years now!! Do not hesitate to contact!
Roger B
Always great reading 🙏
Been reading with Irish George for a few years. He is the most ACCURATE READER I've had my entire lifetime. He can pick up on all my situations, relationships, people, issues without any information. He helps me navigate through major roadblocks and bring so much clarity in my life. So insightful and explained things properly. Amazing as always! After nailing the last prediction Im really hoping for the development of the next ones… Highly recommend! Thank you
Catherine W Kwong
Extremely accurate reading, I will definitely be back for updates!
He is amazing!! Love the reading very insightful. Psychic Irish George is amazingly gifted and blessed. He does NOT sugar coat anything he says and is very HONEST and upfront. Thank you for the spiritual guidance I very much needed. 🙏🏾☺️Thank you so much. Spot on and very positive.
Paul Smith
Very wise, very insightful. Heard things I've never heard before. Impressive reading!!!!!!!
Great reading. Irish George was lovely to talk to and provided some much needed insight and clarity.He gave a beautiful reading, compassionate & connected so quickly! that brought a lot of peace to my soul. Gave me comfort in making the decision that is best for me, especially with all the doubts and anxiety I have been having. I really thank him because he changed my whole mind about what I was feeling.
Steve M
Healings and readings
George not only does readings but healings too. I was directed to his website after needing healing from childhood traumas. I don't know how this works but it does. It's not a quick fix but it's certainly worked on better for me than any other counselling. Many thanks George for all your help.
Phil N
Amazing in depth reading
Well I can't recommend Irish George enough. His insight into situations can only possibly come from the other side. He channels direct from spirit and everything he told me is now coming true. I understand the whole process now. I can actually feel the energies he told me about which I always called feelings. I trust them totally and look forward to the future. Many thanks for all your patience and kindness George.
Joe
Lovely reading
I spoke to George recently regarding a spiritual matter which I wasn't understanding. George explained it all to me and it makes sense. He gave me validations from spirit , members of my family which obviously he didn't know and told me what would happen in due course. Thank you George for giving me hope!
Gillian K
Healing powers
I have been having healing from George. For a couple of weeks. From the moment it began, I started to begin to feel lighter and much better in myself. George is truely a miracle worker. I cant believe the difference there is in me. Thank you George you are truely gifted
Sophia
Top class Counsellor
I have been in touch with Irish George for a year now. In that time he has helped me through very stressful sitiuations including the death of my beloved mother. Irish George continually supported me and gave me very wise counsel regarding my life and future and i am so grateful to him for being my rock through all this.
Thank you so so much Irish George.
God Bless you always,
Carmel x
Carmek
Healing
I have recently had healing From Irish George. It has been amazing the difference he has mad. George is truly a gifted healer. Amazing transformation for myself. I can believe how the healing as worked. Thank you George.
Laraine
Amazing
I have just spoken to George for a reading and healing. I can confirm I can feel the healing working already. He works with your spirit guides (believe it or not) .He gave me validations of names of my family who have passed over. One grandmother is looking after me during a difficult time. He has taught me how to connect with her which is amazing. I've had validations from her too. I know this sounds odd but I had so many validations it was difficult not to believe it. Many thanks George, I will be back!
Tyra A B
Very addictive!
Just had yet another reading with George. It is very addictive as he gives you so much information. You just want more and more. Everything he has told me is now coming true though he did say it was difficult to give time lines as other readers have but they haven't worked out. Thanks so much George for your insight.
Shelley R
Wonderful reading
A few months ago I had a few readings with George about a specific situation. Everything he told me is coming true. It has been a very hard journey but I am now seeing and even feeling the benefits. Irish George is just amazing. Look no further than his website here. Thank you so much for your kindness dedication and love George.
Sinead
Healing
I have suffered from anxiety for many many years. Tablets are ok but don't get to the root of the matter. On the advice of a friend I was asked to contact George. After a few sessions I started to feel much better and now I have come off all my pills. I dony know how he does it but it certainly works. Many thanks George for all you have done for me.
Elinor B
Healing by George
I have suffered from mental health issues for a long time now. It has interfered with relationships with family, partners and friends. I was recommended Irish George by a friend for spiritual healing. I wasn't sure about this but a few months on and I feel a new person. My relationship with my son especially has improved so much that it's much better than it was before. George uses love and Gods healing powers that are channelled through him . I am amazed at the difference in my life. I would recommend anyone with any sort of mental health problems to contact George immediately. I am so pleased with the results and can now look forward to a better future.
Gerry
Amazing
A very good experience with George recently. I have booked another reading already. He is straight talking and to the point. He knows what you want (as others have said) right away and gets to the heart of the matter. His reading is already progressing to what he told me, I just have to be patient. He can't control Spirit, just tells me what they say. Validations too. Thank you George for your wisdom. Ps you told me to watch out for floral smells from my mother and yes I can in random parts of the day!
Nanette P
Really good experience
I spoke to Irish George recently. He was wonderful in the way he picked up on my situation. He's very spiritual and does a lot of healing work which he did with ne. It has made such a difference to my life. I will have no hesitation in returning to him. Thank you George.
Imal
Praise the Lord for Irish Goerge !
Having had several Readings with Irish George, over the past year, i cannot praise him highly enough! With his great understanding and amazing ability to pass on messages from Spirit, Irish George has brought me fantastic support, reassurance, and great hope, in times of trials and traumatic circumstances. Irish George is a blessed man and a gift to all who need guidance. Praise the Lord for Irish George !
Carmel
Wow!
This man is the real deal. I don't know how he does it but he gets there. I have a specific problem which includes some healing and he's working his way through it with amazing results. I am waiting for it to all come into place whic h won't be long off. Thank you for your patience with me George I know I've had many questions which you've answered with great kindness and humour too.
Elle
Extraordinary,
I have just had my first reading with Irish George. He picked up immediately on my problem and now we are working towards sorting it out. Lots of validations too. Many thanks indeed.
Owen w
Truly amazing experience
I have now had several readings with Irish George. I can really recommend him as the best psychic medium I've ever come across. I don't know how he does it but he knows all about you as soon as you speak. Things that he told me are one hundred per cent true without him knowing. He's very easy to talk to and can sort out any complicated situations, whether it's mental health or general healing. Please give him a go.
Simone S
Great reading
Having read the testimonials here I decided to give George a try as I haven't been satisfied with other sites. Like everyone says he picks up immediately on what you want to know without you even asking. He's knows immediately. I asked where he gets his information from and he said from spirit. He channels directly from them so it comes through rather fast and you have to listen carefully. The words aren't his and he said he doesn't always remember what he said afterwards. Please try Irish George you won't be disappointed.
Anil
0
Wonderful
Had my first reading with Irish George. I agree with all the other testimonials on this site. He connected with my family in spirit and gave me the names of many of them and described them. It was a wonderful experience. He told me what had happened to them. I watch American readers on Youtube who have a three year waiting list and even then doesn't go into the detail that George does. He is a gift from beyond.
Ambika
Brilliant
I was recommended Irish George by a friend and am so glad I took her advice. I've had lots of readings on other websites but none as good as George. He just comes straight out with everything and knows why you're calling before you speak. Very to the point and accurate. I would recommend him to everyone.
Alison
0
Just amazed
Just an amazing man, able to see the problem, outcome and solution. I was blown away by what George told me. I now consult George on a regular basis, I would not consult anyone else. He is 100% genuine medium and healer.
Laraine
Very good reading
I had my first reading with Irish George recently and was very impressed . No nonsense straightforward picked up exactly what I wanted to know before I said anything. Very kind and sympathetic. I would recommend him to everyone. Just waiting for the outcome but he was very insistent it would happen. I found out he deals with anxiety and health issues which I suffer from due to work situation and I am feeling much much calmer.Thanks George.
William
Great reading AGAIN
Thank you so much for a further amazing reading George. Everything is working out just as you said it would. You have put me in touch with my family in Spirit and I can feel them all the time now. It's not been easy but I feel I have come a long way since we started. I would recommend Irish George without fail. He's far far better than any of the more famous American readers on tv.
Vikki H
0
Amazing
Had another reading with Irish George recently and once again amazed at the accuracy of the messages he channels from spirits. He has a very special gift and uses it wisely. Everything is unfolding exactly as he was given. He is one in a million and has been of great help to me. Thanks George. Talk soon xxx
Beate
Absolutely incredible very accurate fantastic reading
Truly has a great gift and way with presenting the information in a way that resonates. Very healing energy. Felt connected and real ! Highly recommend.Thank you.
Pete
Amazing reading 3
I have been told about Irish George from a friend so decided to give it a try. I am rather sceptical of these sort of things but the reading I had was amazing and lots of verifications, names etc and also what my reading was about without me saying anything. Things have started to happen that he forecast so thank you George for everything you told me.
James
Wonderful readings
I would like to recommend George to everyone wanting either a reading or advice on any topic. He is truly amazing and I couldn't have got to where I am now without him. He's very easy to talk to. If you're nervous about what you may be told don't be. He's kind and funny and is now a friend. Whenever I need him he texts me. I don't know how he does it but he's a man of God. I have something on my mind or feeling down and there he is with a message of encouragement. I could write for hours on his skills. I just want him to write a book now when he has time. Thanks George. Ps as I write this I have just received a message from him! He knows !!!
Sara
Simply the Best
Irish George is an exceptionally talented gifted medium, healer.
George does not sugar coat information, he says it as it is. He is 100% accurate, kind, caring and above all a genuine. Once you have had a reading or healing with Irish George, you won't want to go anywhere else. George is the most accurate reader I have used.
Lara
Extraordinary !
Irish George has extraordinary gifts ! He can tune into all situations and give great insight, understanding and very wise advice, aswell as sending healing, peace and hope for the future. I cannot thank Irish George enough, for all the extraordinary help i have received from him. Praise God for him !
Carmel Murphy
Wow just wow
Starting off with readings with George, I then had some healing in a relationship situation that I was unable to get past or go further. I didn't know about this at all or how it works but George managed it all for me. He explained energy and how it works along with spirit . After an intensive few weeks I am able to see the way forward and everything is happening as he forecast. He has put me in touch with my family in spirit and I can now actually feel them touching me. This is honestly the most amazing thing that's ever happened to me. I don't know of anyone who does this. Even all the psychics etc on Youtube etc don't do this. He knows exactly how I feel at any given moment and gets in touch. I would like I say if anyone has bereavement problems, relationship or healing issues George is the man to go to. I think he's an earth Angel and I don't say this lightly.
Carol Deen
Amazing reading 2
Irish George is as others say, the real deal. He has been guiding me through a situation, which has been complex and now I am finally there. His readings are given with love and wisdom and totally spot on. He picks up on everything very quickly and the words he says are not his, but from spirit. He keeps in touch with me guiding me constantly and knows instantly how I am as he will send a message which lifts me up and is amazing in itself! Many thanks George and blessings to you.
Amy
Amazing reading
I would like to recommend Psychic Irish George for your spiritual advice and queries. He is a very ethical person and been listening to peoples problems and have amazing reading skills.
You giving straight forward answers so much information you putting into my readings. You have been such an amazing person more when my psychic reader – more like my family with amazing reading skills. I do not know what I would do without you and your support.
Thank you for all the great advice and support that you have given me. I have grown to have a wonderful friend like you who's always believing in me and has given me hope.
You never will disapoint if you would have it any reading with Irish George. 🧡 Please try it and you will see it.
Surachai M.
The best psychic medium I've ever come across
I have been in touch with Irish George for a few months now. His readings are truly unbelievable and I mean that! He get messages straight from spirit no cards or interference. You only have to mention a name (if he hasn't done it for you) and he picks up immediately on The problem. I have had readings in many other sites but none as profound as George's. He's picked up on so many problem areas in my life and I know everything that has happened. I can't imagine life without him now. I get so much comfort. Anybody sitting on the fence please believe in this and George. He guides me gently through my life and I hope He will always be there. Don't look any further than George. You will be amazed!
Maureen
A true gift
If you have not had a reading with George, I would recommend that you do…you will not be disappointed.
I have had many readings with George over the last few years, he is consistent, warm, kind and non-judgemental. His gift of passing messages directly from Spirit will amaze you.
Many of the messages I have received have come true which has helped provide me with clarity and hope.
Thank you George for all the help, love and support. Lots of love and light, Ram xox
Ram
Beacon of Light !
In times of darkness and trouble,Irish George is a beacon of light, shining insight into every situation, and giving great consolation and hope for the future. He is a treasure and absolutely blessed. Every time we speak ,he lifts my heart. Thank you Irish George. X
Carmel Murphy
Unbelievable,
I have had many readings from George and also recently spiritual healing. He's truly amazing with all his validations and forecasts. I have had many readings but none like George. He connects completely with Spirit and gives you the information that you want. You're not rushed in any way and he's very easy to talk to. My daughter also has had readings with him. I can only say you won't want to go to any other person for a reading or healing after speaking to George. He's 100 per cent accurate on everything he says. Thank you George for leading me to what was meant for me.
Diane
Incredible!
Irish George gave me a really incredible reading he did not waste time in delivering the messages the information he gave me was completely accurate I can recommend him to anyone to have a reading
Rina
Fantastic!
The reading you gave me was fantastic I did meet the person you told me about and all the things you told me about have happened thanks Irish George
Wendi
Great!
I experienced the privilege of an in-person reading with Irish George. Thank you for sharing your gift with me!
Tim